A Roadmap for your Journey from Onset through Remission
.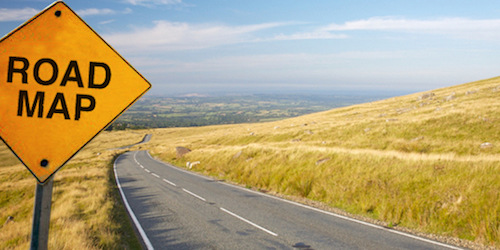 The PRP Survival Guide began as a red spot on the forehead of a 66-year-old, retiree. That was August 8, 2012.
It took three months and a week of hospitalization for Bill McCue to be "officially" diagnosed with pityriasis rubra pilaris (PRP). Sound familiar?
On November 28, 2012, his dermatologist's office called to confirm the diagnosis and schedule an appointment for the following day to discuss treatment. When the telephone call ended, Bill stared at a Post-It where he had scribbled the proper spelling of pityriasis rubra pilaris.
That evening, the newbie performed the newbie ritual — a series of Google searches where he devoured two dozen healthcare-related websites. Unfortunately, the information he uncovered was limited in scope and redundant in content. Even more disconcerting, however, was a presumption that he was somehow familiar with medical terms. Arrgh!
Sometime during the early morning hours of November 29, as Bill became overwhelmed by his own ignorance, he concluded: "I need to find a PRP Survival Guide."
There wasn't one. So he started writing it.
PATH FORWARD
The PRP Survival Guide reflects the PRP-related experiences as reported by patients and caregivers who are members of the PRP Facebook Support Group. The PRP Survival Guide is designed for educational purposes only and not for the purpose of rendering medical advice. It is not the intention of the PRP Survival Guide to provide specific medical advice, but rather to provide users with information to better understand their disease and treatment options.
The PRP Survival Guide has been reorganized under the banner of PRP 101 and divided into four sections.
✽  The Basics
✽  Treating PRP
✽  Daily Life
✽  The Endgame
CLICK HERE to learn how to use the PRP Survival Guide.