From the Editor…
The PRP Alliance utilizes the email technology developed by Constant Contact. They manage our email list, facilitate email distribution and provide the support for email design. No one is forced to be on the PRP Community Email List. You can unsubscribe at the bottom of any email you receive. It's that simple. But keep in mind — YOU are the needle in the haystack.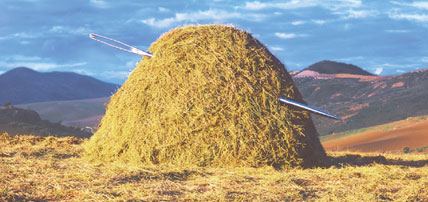 The Genesis of the Email List
By early 2013, my version of PRP had sapped ALL my energy. I was languishing in bed watching cable news. My major excursions of the day were to the bathroom and kitchen. Neither journey brought much satisfaction.
One day, however, I quite unexpectedly discovered that I could park my butt in front of my computer and "work" for hours with absolutely no fatigue. Good bye CNN. Hello iMac.
As a member of the PRP Support Group — the one founded in 1997 — I had access to an archive of over 29,000 emails written by PRP patients and caregivers. Why not learn about PRP from the experts — those who have made the journey. The numbers were daunting until I reduced it down to something manageable:
I started building a database that included what I called core data:
✽  Name
✽  Location
✽  Onset date
✽  Onset age
✽  Misdiagnoses
✽  The role biopsies played in the diagnosis of PRP
✽  Information about the diagnosing dermatologist
✽  Date of diagnoses
✽  Information about the treating dermatologist
I also collected email addresses — over 1,500 of them. It took nearly six months to complete the data collection.
In November 2013, I sent emails announcing the first PRP Worldwide Census to 1,500-plus PRP patients/caregivers. Predictably, within 24 hours over 500 emails bounced back as undeliverable.
I learned that there is a natural ebb and flow of PRP patients and caregivers within the PRP community. As current patients achieve some acceptable level of remission they leave,  other newly diagnosed PRP sufferers join our ranks.
Ebb and Flow
In a perfect world, the "Old timers" would hang around to counsel the "Newbies". But for many who have traveled the road from onset to remission, the challenges of PRP are memories to be forgotten. There is nothing wrong with bailing out. But if you do, please leave us with the following:
✽  Onset date: mm/yyyy
✽  Onset age
✽  Data of remission: mm/yyyy
Reasons to Stay Engaged
To Help
Stay engaged if you think you can help another PRP patient cope with the challenges of body, mind and spirit. Join the PRP Facebook Support Group and the PRP Community on RareConnect. It's free
To Show Solidarity
One definition of solidarity is "unity or agreement of feeling or action, especially among individuals with a common interest; mutual support within a group."
Epilogue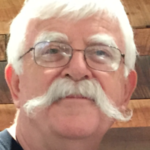 I served in the U.S. Marine Corps (circa 1968-1971) and have lived with the motto: Once a Marine, always a Marine. The same can be said of anyone diagnosed with PRP. We travel the same road but our journeys are never the same. We have looked in a mirror to see images we cannot believe. We lament that what works for one doesn't work for all. Yet, we can find some solace in the fact that others have survived the journey.
If you opt-out, please accept my sincere wish that you enjoy more than your fair share of health and happiness.
Bill McCue
President/Founder
PRP Alliance, Inc.