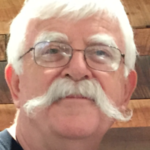 From the Editor…
With the publication of my article in September issue of The Dermatologist (Rare Disease Patients A Need Roadmap), the PRP Community can now begin a grassroots advocacy effort.
STEP ONE: Read the article
It is important that you understand what we are trying to accomplish. With very few exceptions, dermatologists do not routinely refer PRP patients to the Genetic and Rare Diseases (GARD) information Center, the PRP Alliance, the PRP Survival Guide or the PRP Facebook Support Group.
As a rare skin disease, our PRP community has NO clout. Zippo. That's why the PRP Alliance joined the National Organization of Rare Disorders (NORD in 2015. In other words, since we get the short end of the stick in research and funding, the goal was to find someone with a bigger stick.
Rather than advocate a PRP Referral Initiative (one ultra-rare skin disease), we refocused to advocate a Rare Skin Disease Referral Initiative involving 597 rare skin diseases. Increasing the scope increases our clout.
---
STEP TWO:  Share my article with your dermatologist.
The article in The Dermatologist gives the Rare Skin Disease Referral Initiative  immediate credibility and legitimacy. Let's not squander it. Let's get that link into the hands of your dermatologist during PRP Awareness Month.
https://www.the-dermatologist.com/article/rare-disease-patients-need-roadmap
There are three deliver options:
❉   If you have a November appointment, hand deliver the link
❉   Email a message and the link
❉   Mail a message and the link
---
STEP THREE: Confirm that your dermatologist has received the link
There is only one way to gauge the effectiveness f this grassroots effort. Please confirm the name and contact information for your dermatologist. Send a confirming email to editor@prpSurvivalGuide.org