WHY DO WE NEED YOUR PROFILE?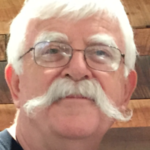 As patient advocates an ultra-rare skin disease, the PRP  community — individually and collectively —cannot depend on healthcare professionals, pharmaceutical companies and other third parties to organize us. It is our responsibility!
The PRP community is uniquely positioned to gather the "core data" that teaching hospitals need to recruit participants in ongoing and future PRP research.
We must take the initiative to inspire and support the building of a PRP Patient Registry by Thomas Jefferson University under the banner of their PRP Center of Excellence. If not TJU — then some other teaching hospital.
---
WHAT CONSTITUTES A  PRP PATIENT PROFILE
Your PRP Patient Profile consists of seven data points, e.g., patient name, email address, location, onset date, onset age, current status (active vs. remission) and, if applicable, the remission date. While we would love to know the name of your dermatologist, and the efficacy of the drugs you have been prescribed, these seven datapoints represent the absolute CORE of what we need to know now.
CLICK HERE TO COMPLETE YOUR PRP PROFILE
---
WHY SHOULD YOU SHARE YOUR INFORMATION?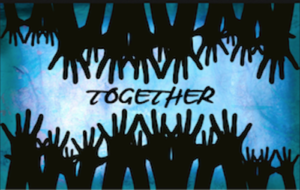 The answer has become the mantra to many: "We are on this journey together!"
✽  To understand pityriasis rubra pilaris through the shared experiences of those who have been afflicted.
✽  To minimize feelings of isolation. To know that we are not alone. We are a community of kindred spirits.
✽  To recognize that everyone has their own version of PRP and what works for one may not work for another.  Together we can find effective ways to cope with pain, anxiety, stress, depression and frustration.
✽  To promote a better understanding of our disease within the PRP community by sharing our personal experiences with treatments, dermatologists and other health care professionals.
✽  To promote participation in bona fide research projects designed to improve the diagnosis, treatment and understanding of PRP by the medical community. We must find ways to enlighten dermatologists and other healthcare professionals.
CLICK HERE TO COMPLETE YOUR PRP PROFILE
---
WHY IS YOUR  EMAIL

ADDRESS

IMPORTANT?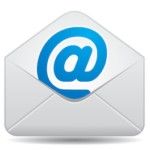 There are two reasons we require an email address. The first is purely administrative. When you complete your online PRP Profile we will send a confirming email that includes a screen shot of your PRP Profile. If the email "bounces back" as undeliverable, we will not include the profile. The second reason is to simplify and expedite future, ongoing  communication. While every PRP patient has the right to opt out of future contacts, we hope to make the case for staying connected to receive a PRP newsletter and updates on PRP research and treatment options. Your email address remains confidential and will not be shared or sold to any third party, including PRP researchers.
CLICK HERE TO COMPLETE YOUR PRP PROFILE
---
WHY IS YOUR 

LOCATION

IMPORTANT?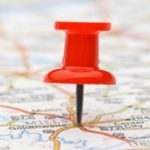 "Location" helps us confirm the PRP patient population by country and state/province.  The estimated "active" prevalence rate of PRP is one out of 400,000. In the U.S. for example, the projected PRP patient population should be 814 based on the estimated population of 325.7 million (2017). To date, however, we have only been able to identify 255 "active" PRP patients in the U.S. The same conundrum applies to the worldwide PRP community. "Location" can be an important criteria for PRP research. While PRP research at Thomas Jefferson University is international in scope, therenare other opportunities where geography plays a critical role. "Location" also helps facilitate PRP Meet & Greets. The PRP Community Database has been an effective tool in bringing PRP patients together and identifying PRP-savvy dermatologists.
CLICK HERE TO COMPLETE YOUR PRP PROFILE
---
WHY IS YOUR 

ONSET DATE & AGE

 IMPORTANT?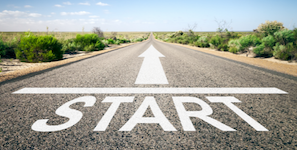 "Onset Date" and "Onset Age" confirms the start of the journey. 668 (missing 1,049)
An estimated 90% of the PRP patient population will achieve some acceptable level of remission within three to five years. Imagine having 1,000 PRP patient "in remission_, patients who have shared their Onset Date and Remission Date. We can effortlessly calculate duration.
Onset Age is another way to identify Adult Onset versus Juvenile Onset. This is especially helpful in reaching out to the parents of children and young adults with juvenile onset PRP.
WHY IS YOUR 

CURENT STATUS

 IMPORTANT?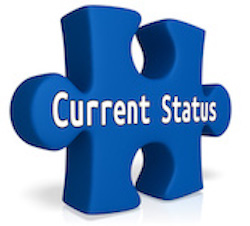 The answer is research.
For ACTIVE PRP PATIENTS the PRP experience is current and ongoing. They are on the journey in real time and facing the immediate challenges of body, mind and spirt. Their insights reflect NOW. Active PRP patients are prime candidates for clinical trials and the testing of drugs with FDA approved for psoriasis, atopic dermatitis, etc.
PRP PATIENTS IN REMISSION are especially well suited for research about remission as well as retrospective research about treatment options, e.g., what worked and what didn't. While many PRP patients in remission disengage from the PRP community, their value to our understanding of PRP cannot be overstated.
WHY IS YOUR 

ROAD AHEAD

 IMPORTANT?
Whether ACTIVE or IN REMISSION, PRP patients know more about living with PRP than the dermatologists who treat us.
PRP patients who are current or past members of the PRP Facebook Support Group are motivated to share.
PRP patients who share are LEADERS within the PRP community. Your willingness to create and/or confirm a PRP Patient Profile serves to inspire others.
---