The following datapoints represent the "core" data collected via the PRP Worldwide Census. With this information we can build a more accurate profile of the PRP community.
✽  Elapsed time between onset and diagnosis
✽  Elapsed time between onset and remission
✽  Onset age by decade of life
✽  Misdiagnoses
✽  Biopsies as a diagnostic tool
✽  Survey PRP patients in remission
✽  Survey PRP children based n onset age
Name: Bill McCue
Even though we ask for the FIRST NAME and LAST NAME, we NEVER publish NAMES. WE ONLY report NUMBERS, e.g., How many "this" and how many "that".
Location: Plano, TX
We are NOT looking for street addresses or ZIP Codes/Postal Codes)
Email: papa.bill@mac.com
The email address is the only way we can verify that the information we receive is from a valid source. We will send a confirming email to the email address of the person completing the PRP Census. If the email confirmation is undeliverable, the data will not be added to the database.
Onset Age: 66 years, 2 months
At what age did your PRP symptoms first appear?
Onset Date: August 8, 2012
What was the approximate date when your PRP symptoms first appeared? Because few people know the exact date Onset Date, only month and year is required, Do the best you can, e.g.,  August 8, 2012; August 2012, or even the "Summer of 2012".
Misdiagnosis: seborrheic dermatitis
What misdiagnoses preceded your "official" PRP diagnosis? We are only concerned with the misdiagnoses of your dermatologist, not your GP. Options include psoriasis, eczema, seborrheic dermatitis, allergic reaction and other (specify)
Biopsy History: 3 biopsies inconclusive. 4th biopsy supported PRP
What role did biopsies play in your diagnosis of PRP?
Diagnosis Date: November 28, 2012
The Diagnosis Date should be as accurate as possible, e.g., November 28, 2012, November, 2012; end of November, 2012. Do the best you can.
Current Status: In remission since April 4, 2012 
Don't worry about definitions. Given the choice between "Active" and "In Remission", what is your current status? If "in remission", what is your date of remission
Treatment Options (oral/injection): acitretin
All we want to know are the PRP-related drugs you were prescribed from the list retinoids, immunosuppressants and biologicals. Whether or not the drugs were successful will be the subject of a future survey. We are NOT collecting data on itch and pain relief, topical ointments, creams and lotions, sleep aids, etc. 
We are a global community. Each country has their own way of protecting a patient's medical information. For purposes of the PRP Census, we comply with U.S. HIPAA regulations.  Even with assurances of confidentiality, data collection has never been an easy task.
Confidential Data – The data we collect about your unique PRP journey – and the data for all PRP patients (active and in remission) – is encrypted, password-protected, and not connected to the Internet.
De-identified Data – When shared with PRP researchers like those at Thomas Jefferson University and Yale University School of Medicine or published in the PRP Survival Guide, your data is de-identified. Simply stated, the PRP Community Database reports numbers, not names. Because your data is disassociated with your name, you have complete and total anonymity.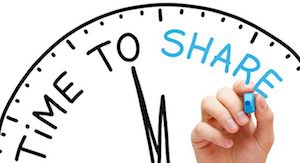 If you have any questions, Leave a Reply below. If not, your PRP Worldwide Census awaits. Click Here.